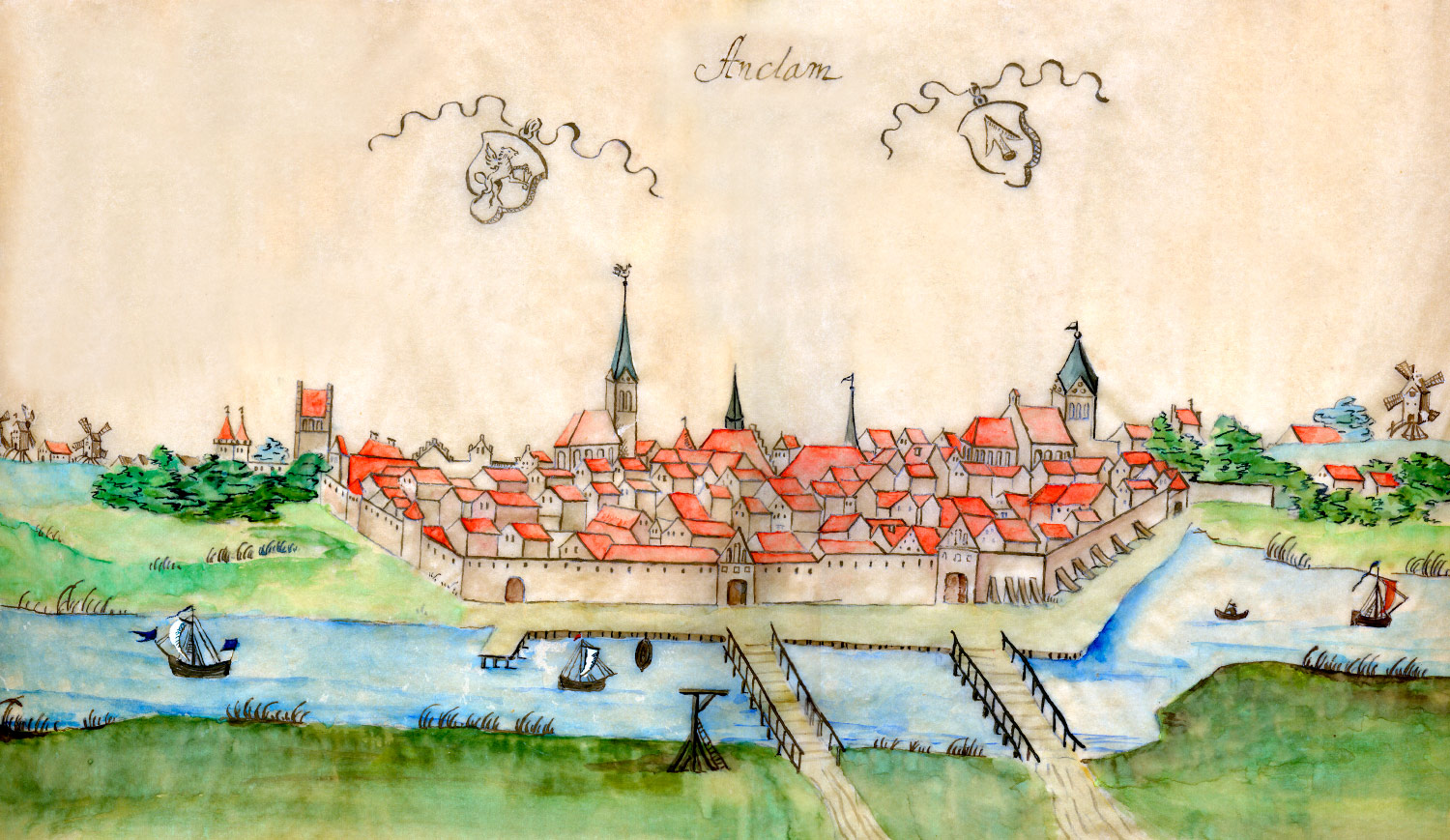 Rich (in stone) Anklam
The whole town benefited from medieval merchant trading. This can still be seen in Anklam's landmarks today: St. Mary's Church and St. Nicholas Church dominate the skyline with their high towers. They were already highly visible landmarks for sailors in the Middle Ages and are still outstanding examples of Hanseatic Gothic brickwork in the Baltic sea to this day. This also applies to the stone gate built around 1250. The 32-meter-high representative structure is the only surviving gate of the city fortification from the Middle Ages. Today, the stone gate is home to the city's history museum.
Anklam's protected location on the river Peene turned out to be advantageous for trade. The town had access to the Baltic Sea via the lagoon and therefor to long-distance trade, which developed enormously in the 13th century through the Hanseatic League. In 1264, Duke Barnim I freed the citizens of Anklam from any customs "so that they can sail freely and unhindered in our country." Only a few years earlier the town had been granted a town charter and economic development began with the granted rights.
In 1283, Anklam joined the Hanseatic League and allied itself with Luebeck, Wismar, Rostock, Stralsund, Greifswald, Szczecin, and Demmin. Anklam merchants exported grain from the fertile countryside. Even more profitable however, was the European trade in herring. In the town's own trading post on the Swedish Falsterbo peninsula, Anklam merchants packed fish and exported it to Central, Western and southern Europe.